Dryer Vent Cleaning of Palm Coast
For service or a free estimate
Call (386) 449-8745
Don't Let Your Dryer Start a Fire!
Save money while keeping your home and family safe!
These are the symptoms that indicate when your dryer vent needs cleaning:
Clothes take more than one cycle to dry? Especially jeans & towels?
No lint is visible on your lint screen?
Your dryer is getting warm or hot to the touch?
Clothes have moldy smell after dry cycle?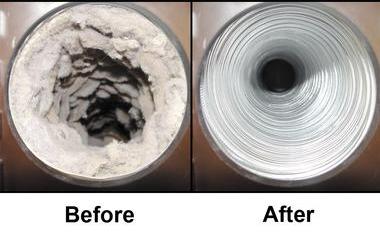 Most times, the problem is NOT your dryer!
Your Dryer Vent is probably clogged and needs to be cleaned out. We are not referring to the lint screen that you clean after each dryer load. It is the duct pipe that runs from your laundry room, inside your walls and terminates either through the roof or the side wall..
It is recommended that you clean your dryer vents every 6 to 12 months. When was the last time your dryer vents were cleaned?
Let us clean your dryer vents...
One Story Home: from $69
Flagler County: $69 | Ormond or St. Aug Shores: $99
Two Story Home: from $89
Flagler County: $89 | Ormond or St. Aug Shores: $119
Townhouse or Highrise Condo: from $89
Flagler County: $89 | Ormond or St. Aug Shores: $129 or up - depends on vent system
*If you live in high-rise condo, please obtain HOA permission before placing a call for service.
This may be the best investment you made for your home recently. According to recent studies, clogged dryer vents may cost the home-owners $18 to $24 more per month. Aside from the safety factors, your investment may pay off in reduced electric bills in as little as 2 months and SAVE YOU MONEY in the long term.
Each year, 15,000 American families suffer home fires associated with their clothes dryers. These fires are responsible for approximately 10 deaths, 310 injuries, and $96,000,000 in property damage.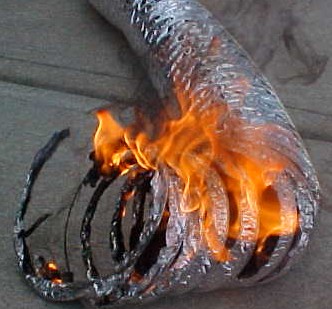 Fires can occur when lint builds up in the dryer or in the exhaust duct. Lint can block the flow of air, cause excessive build-up and can result in a fire in dryers and where they are located.
Why Dryer Vent Cleaning is So Important!
Dryer vents clogged with lint costs $18-24 more per month in electricity cost.
There are 15,000 fires every year caused by dryer vents.
Dryer manufacturers recommend you clean your dryer vent every 6-12 months, depending upon usage.
Regular dryer vent maintenance prolongs the life of your dryer.
We service Flagler, St. Johns and Volusia County
Cities serviced: Palm Coast, Flagler Beach, Ormond Beach, Bunnell, Hastings
Communities Serviced: Hammock Beach, Hammock Dunes, St. Augustine Shores, Grand Haven, Plantation Bay, Halifax Plantation
CONSERVE ENERGY | REDUCE YOUR POWER BILL | KEEP YOUR HOME and FAMILY SAFE
For information or to schedule a service, call us now!
(386) 449-8745
Dryer Vent Cleaning of Palm Coast
389 Palm Coast Parkway, Suite 4,
Palm Coast, FL 32137